Home Depot posted a tweet that many have described as racist. After the initial tweet was posted it was quickly deleted. The tweet was intended as material for ESPN "College GameDay," which Home Depot sponsors.
Clearly the image can be interpreted as extremely racist and in conflict with the image Home Depot or ESPN wishes to portray. However, once the tweet was posted Home Depot then released a second tweet…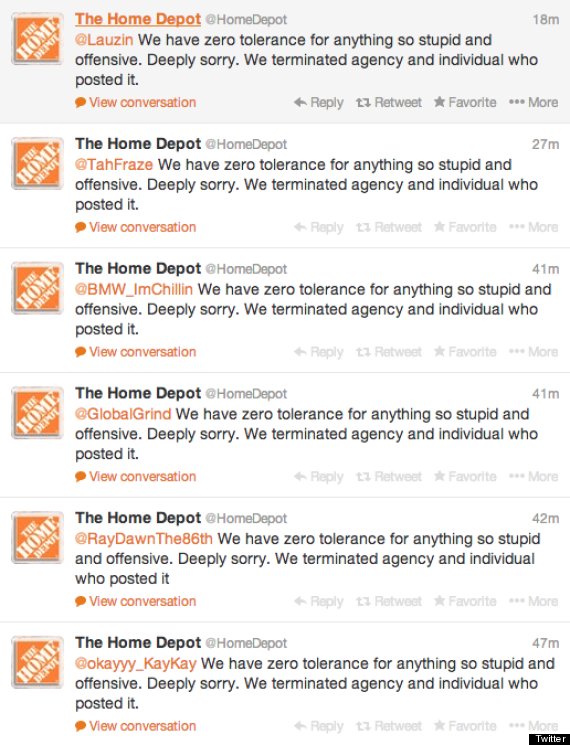 Home Depot then responded to specific tweeters who had seen the picture and tweeted about it. Home Depot then began to receive negative backlash for the apology tweet. Many were confused about the lack of professional tact in the statement. Minds then wondered even more so when Home Depot cast blame on the agency and individual who posted the picture. It's understood that when organizations hire agencies to run their social media sites what is posted or scheduled for posting must be approved. This then leads to the question: Does pointing fingers during a problematic time help the organization?
Do you think that Home Depot handled the issue appropriately? What could they have done differently? To read more, click this link…http://www.ibtimes.com/home-depot-racist-tweet-retailer-fires-employee-who-tweeted-offensive-monkey-remark-photo-1462342