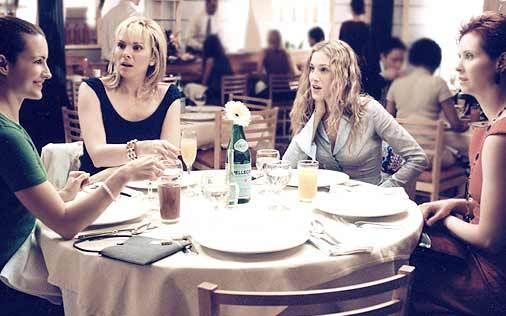 Most women who have ever dated a man have asked themselves, or their sisters, or their friends, or their neighbors or strangers sitting next to them on a bus why he is terrible at communicating.  Why can't he just express his feelings!?
Well, according to research from the University of Maryland School of Medicine, this might be because the female brain has more of the language protein than the male brain (via PR Daily).
In tests conducted on rats, and monitoring of children, the protein associated with language was more prevalent in the language center of the brain in females than males. So at least, as children, it seems that girls may possess more of an innate propensity toward language.
So maybe that explains it ladies! It's not that he won't communicate, it's that he can't.
Except, probably not in practice. The PR Daily article tries to explain what that information might mean.  And sorry, girls. While this research might lead us to believe that males just cannot communicate the way that females can, in practice, PR experts interviewed pretty much debunk the theory.  Overall, they say that men and women can both be good or terrible communicators, and that it all comes down to ability to empathize.
And if we think logically about it in relation to our field, some of the great and well-known PR practitioners are male. It seems that the findings of the language study do not really have anything to do with the male ability to be a communicator. Clearly, they can function as PR practitioners at the same level as women.
While there may be a language protein that is more prevalent in females, there still seems to be an equality between male and female communicators.  What the ability to communicate really comes down to, according to the PR Daily article, and my own beliefs, is each person's unique set of traits.  Some men are more expressive than others, some females are more taciturn than others.
But ladies, if you need to comfort yourselves when he isn't texting you back — I know I sometimes do — you can certainly take the research and run with it.
Your thoughts?