A recent blog post floated the idea of the press release as dead, now another denounces the traditional business meeting. Every PR professional has been to at least one meeting in their career, so in today's fast-paced working environment are those long, drawn-out meetings still necessary?
With all the advances in technology it's possible to "meet" someone without ever actually being in the same room.  Sites like Skype make is possible for people to video conference through the Web.  Much of the time, little gets done at meetings, but that doesn't mean that meetings stymie progress. Meetings allow professionals to touch base and communicate about variety of subjects. Even though meetings help businesses plan, strategize and review they are not always productive.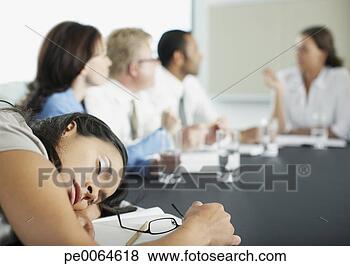 But instead of throwing meetings in the trash, I suggest that businesses and individuals revamp how they meet.  First, lessen the number of meetings. Many people feel like meetings are a waste of time, and by scheduling fewer they will seem more important.  Also meetings sometime result in more work, and nobody wants to do more work. Also, create and stick to the meeting agenda, many meetings get off-track. Meeting leaders need to have a firm grip on the meeting flow.  To ensure no one falls asleep,  avoid taking up the whole morning or afternoon; attention spans are short. The shorter the meeting, the more people will retain.  Maintain an online meeting place where everyone can post, comment, link and share. Team members can then log on at their leisure and still feel connected with everyone.
My argument stands, the traditional business meeting is not dead, it's just outdated and needs a facelift.  To read the blog that inspired it all, take a look at The Future Buzz.